Likes- Genshin Impact, AI: The Somnium Files, voice acting, D&D, drawing, writing, NieR: Automata, Demon Slayer, Bungou Stray Dogs, The Case Study of Vanitas, Honkai + More!Dislikes- Sexual humor, drama, loud noises, politics, spoilers
DNI if you: use slurs you can't reclaim, are under the age of 13, are public about s-lf h-rm and s-icide, are toxic, insult people for no reason, sexually assault or harass people, harass people for ships, headcanons, theories, or opinions, if you are racist, transphobic, homophobic or just queerphobic, a pedophile (or lolicon), zoophile, or general creep, if you don't take no for an answer. If you don't respect human rights, go away.
My kins!・❥・ Genshin: Qiqi, Kokomi, Kuki Shinobu, Eula, Bennett, Xingqiu, Yunjin, Collei, Lumine, Noelle, Xiangling + more!・❥・ Bungou Stray Dogs: Kyouka Izumi, Atsushi Nakajima, Akiko Yosano・❥・ MHA: Tsuyu Asui, Tamaki Amajiki, Momo Yaoyorozu, Koji Koda・❥・ Demon Slayer: Tamayo, Nezuko, Tanjiro・❥・ The Case Study of Vanitas: Noe Archiviste, Jeanne・❥・Honkai: Eden, Bronya・❥・ There are many more but I've already put enough here
𓆩♡𓆪 Inari 𓆩♡𓆪
Hi little sis!!! Wonderful little human being who will never admit it :3
You deserve more than the world has to offer hun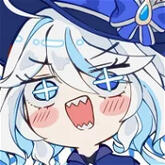 𓆩♡𓆪 Rigid 𓆩♡𓆪The love of my life, the reason I smile every day, I love you forever and always dear <3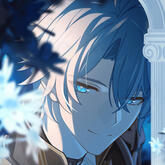 𓆩♡𓆪 Coffee 𓆩♡𓆪
Little brother that acts older than me hi how are you?
Follow your dreams my friend, I'm more than confident you'll succeed in everything you do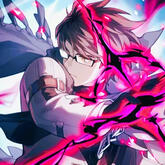 𓆩♡𓆪 Cyan 𓆩♡𓆪
Big brother!! :D
You're not confident that you're a good person but I can assure you that you are (even if you'll never believe me)
Gimme hug >:3

𓆩♡𓆪 Dev 𓆩♡𓆪
Big sister!!! :D
I hope your streams go well! I'm not always able to view them but I'm happy you're doing what you love!
Keep smiling, okay?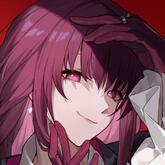 𓆩♡𓆪 Chupa 𓆩♡𓆪
Shark dad!! :D
I want more fish facts they're cool and so are you nerd
Tell Kenzie and Cobi and Moose I say hi :3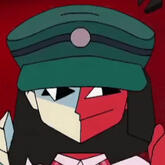 𓆩♡𓆪 Coppter 𓆩♡𓆪Raccoon sisterYou may be slightly feral and unhinged but that doesn't change the fact that I love you fucker heeheheheh >:3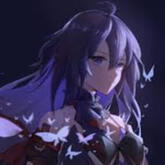 𓆩♡𓆪 Sota 𓆩♡𓆪
:D
All of your stories and characters are so amazing and I'm beyond happy that you let me be apart of your worlds and that you take the time to enjoy mine as well
Come get a hug buddy you deserve it :D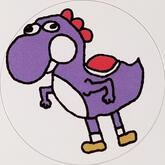 𓆩♡𓆪 Evan 𓆩♡𓆪
You are an absolute shitter (affectionate)
Hope you're doing well! :D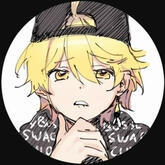 𓆩♡𓆪 Aki 𓆩♡𓆪Hi Aki!!! :DYou sound like you're high half the time and it only slightly concerns me but you're cool because yes, I don't need to explain :3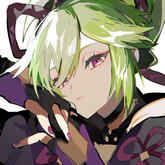 𓆩♡𓆪 Aurora 𓆩♡𓆪Amazing artist and supportive friend!! :DYou're very reliable, I can always trust you with anything :3I hope you're doing well!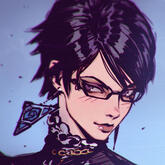 𓆩♡𓆪 Shiinoda 𓆩♡𓆪Why are your sonic fandub impressions so accurate what the fuck. It's funny but how.You're always fun to be around buddy, never be afraid to ask to hang out, you're cool :3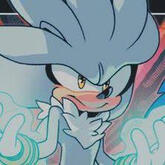 𓆩♡𓆪 Mass 𓆩♡𓆪
Hi there fucker (affectionate) :3
Absolute shitter yet again but you're fun to be around! Great sense of humor, I wish we hung out more :(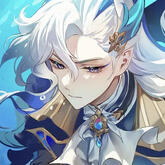 𓆩♡𓆪 Maki 𓆩♡𓆪
Your art is amazing you little shit and so is your voice acting don't tell me otherwise-
Anyways, you're always fun to be around, same with Mass I wish we hung out more but I know you're busy a lot :(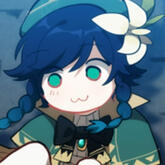 𓆩♡𓆪 Art 𓆩♡𓆪
ART HI!!! HELLO FRIEND YOU'RE AWESOME AND AMAZING AND I LOVE YOUR ART YOU'RE SO COOL KEEP BEING GREAT!!!